Infinite Connect Homepage
All-in-One
Hosted Unified Communications
Platform That Enables Your Team
to Work from Anywhere
With reliable voice, video, and messaging integrated in one solution, we connect you wherever you are — and however you need.
For 20 years, Infinite has been providing comprehensive communications solutions to some of the most recognizable global brands.























What Sets Infinite Connect Apart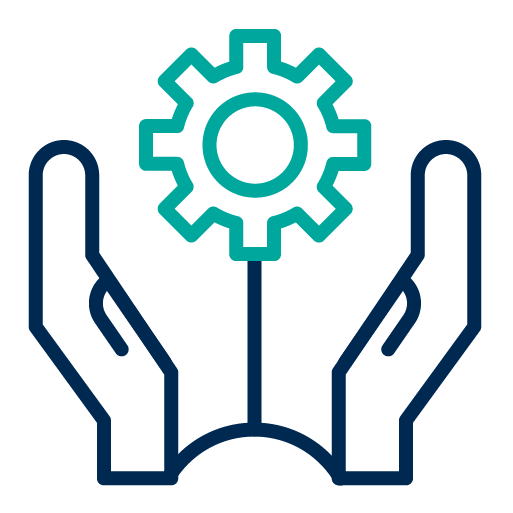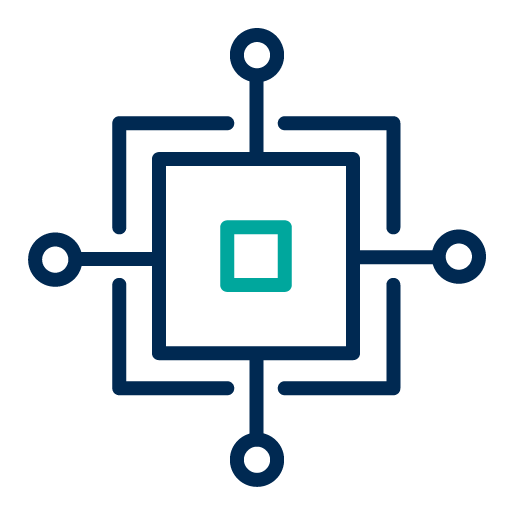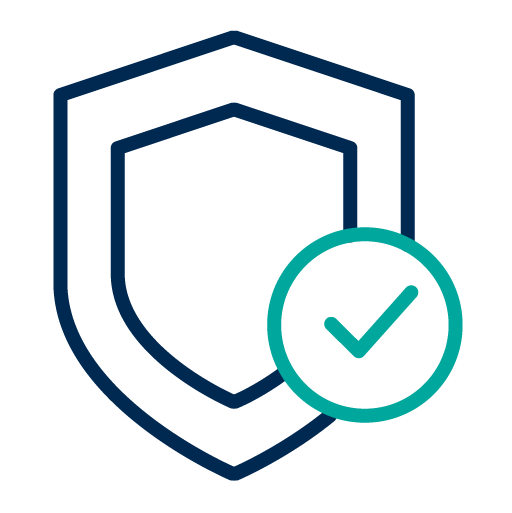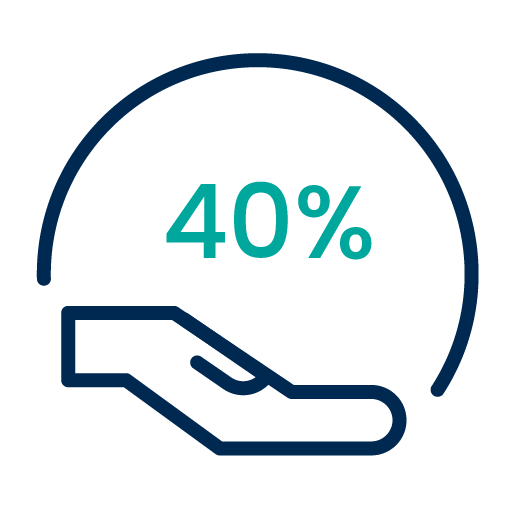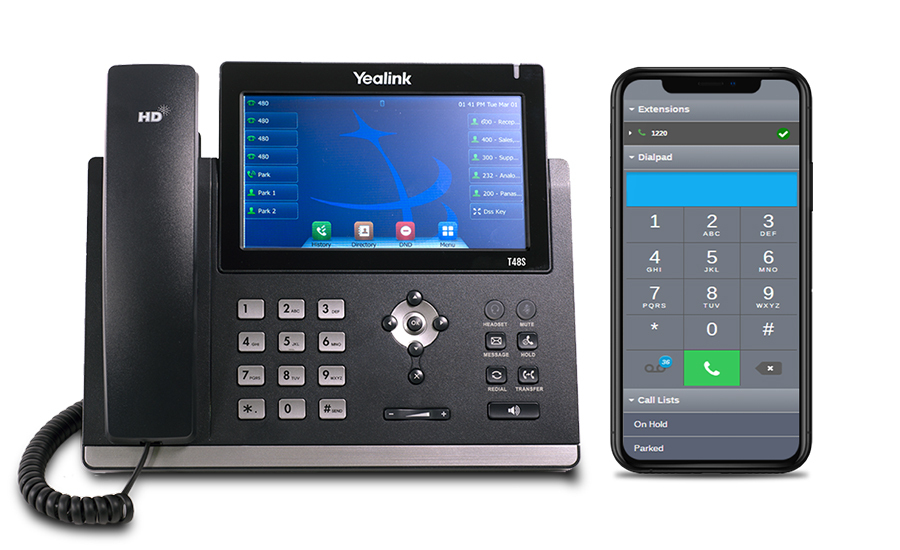 PHONE SERVICE AND CONFERENCE CALLS
Versatile VoIP Enables Phone Calls from Your Desktop
The days of connecting all your office phones to landlines are over. Infinite Voice is a high-uptime, reliable VoIP solution that supports crystal-clear audio over the internet, whether you're using a VoIP phone service for business or making a call directly from your desktop.
It's more than just conference calls and phones. Infinite Voice leverages the full power of the cloud to be a truly cutting-edge solution. We can forward incoming calls to your home, work, and cell phones, ensuring you never miss an important conversation. If you do miss a call, you can get voicemail sent straight to your email address. Microsoft Outlook ® integration offers click-to-dial, where you can initiate a call straight from your Contacts directory. And this can all be done in a distributed office model with a largely remote workforce.
Infinite Voice will transform and modernize the way your company handles phone calls. Your team can communicate using whatever method they're most comfortable with: desktop phone, soft phone, or mobile device.
Collaborate Your Way With Messaging, File Sharing and Faxes
You and your team know what works best for you. That's why Infinite offers a unified team collaboration tool that gives you everything you need to work together in the way that suits you best. Our collaboration software lets you upload and share files with your coworkers, take notes together as a team, and text chat between individuals, in small groups, or all together.
Do you work in an industry where faxes are still critical components of doing work, like medical technology or the legal field? Our platform modernizes the venerable fax machine, letting you send and receive faxes online. Our Optical Character Recognition (OCR) technology makes the content of received documents fully searchable. Our collaboration solution makes your team more productive, no matter where they're located.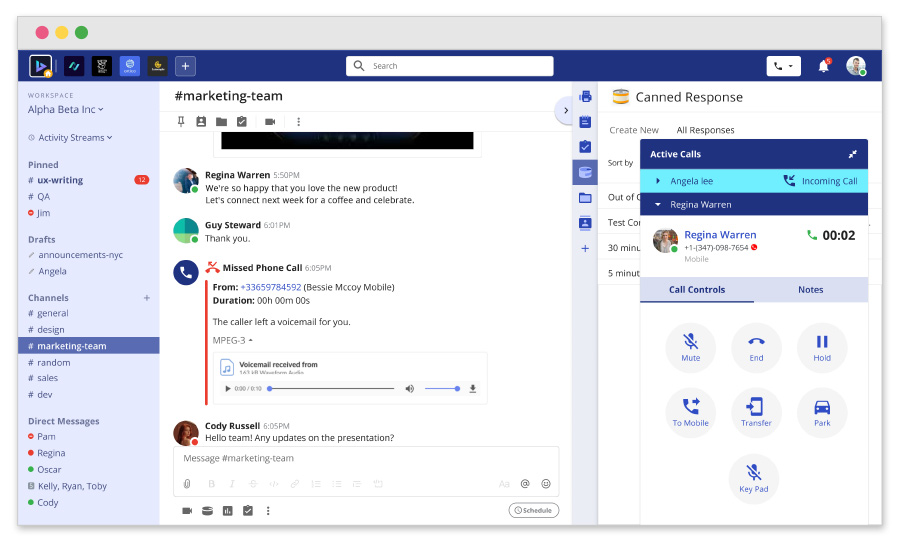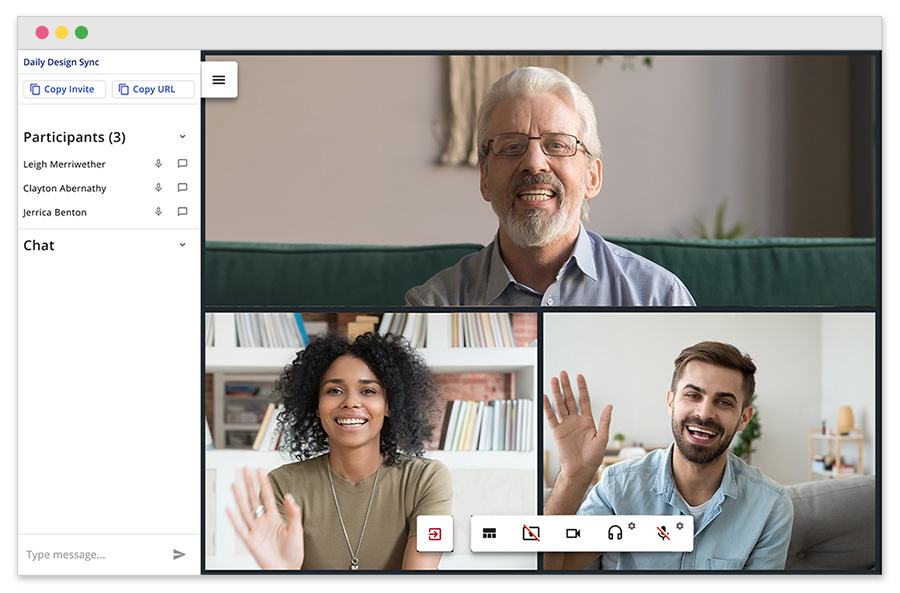 Face-to-Face Engagement, No Downloads Required
Even when your distributed team is collaborating and firing on all cylinders, the importance of face-to-face contact — seeing facial expression and body language — can't be overstated. Infinite Video offers HD video conferencing, directly in your browser of choice. You can meet 1-on-1, as a team, or broadcast your call on Facebook or YouTube to reach a much wider audience.
Our video meeting solution offers all the bells and whistles you expect in a modern video conference. Breakout rooms let you spin off for small discussions, a multi-user whiteboard lets all participants collaborate interactively, files can be shared directly in the video call, and more. Nor are you tethered to a desktop or laptop: You can call in to any video conference using a phone, or join through a mobile device like a tablet or smartphone. Fully integrated with the rest of our Infinite offerings, our video meetings are versatile and easy to use.
Infinite Connect is a leader in the growing Unified Communications as a Service (UCaaS) space. This means that with a single unified cloud communications platform, your business can meet every single one of your major communications needs: Telephone, video conferencing, fax and text messaging, conference calls, and more.
We're a full-featured platform built for business, designed to help you and your team work remotely and safely, even during times of crisis. And should you ever need assistance, we guarantee hands-on, personalized service from a real human support team — not a jumbled maze of unhelpful automated menus.
You don't need expensive, cumbersome on-premises hardware. You don't need to manage multiple subscriptions to sometimes-incompatible services. You don't need the headaches of a patchwork communications system.
All you need is Infinite Connect.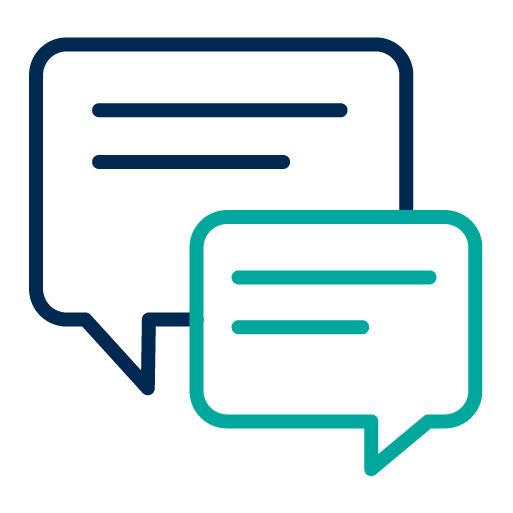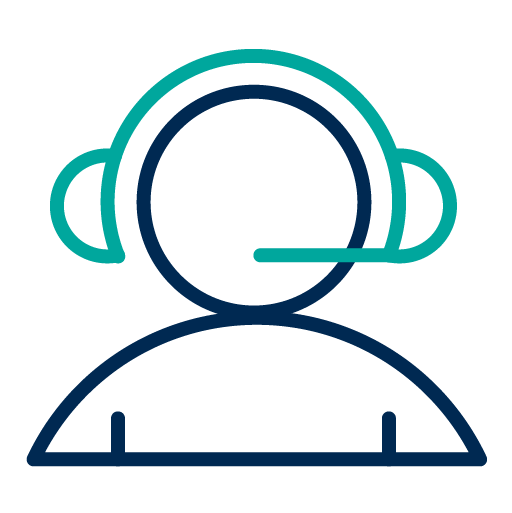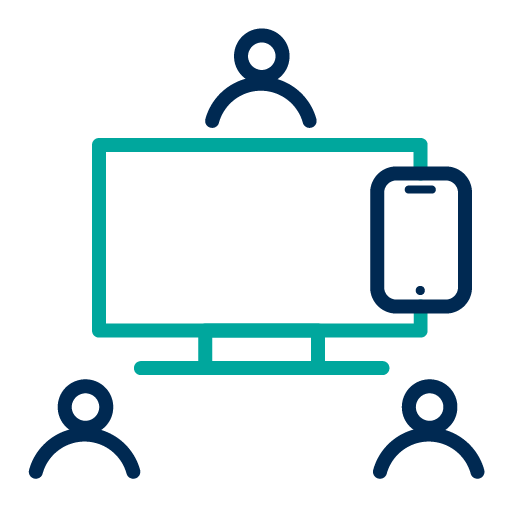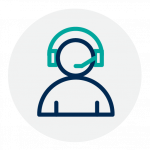 Our business support team is standing by to help your business via phone, email, or chat. Real humans; no bots.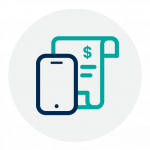 On average, businesses who move to Infinite Connect's VoIP platform save 40% on their phone bill.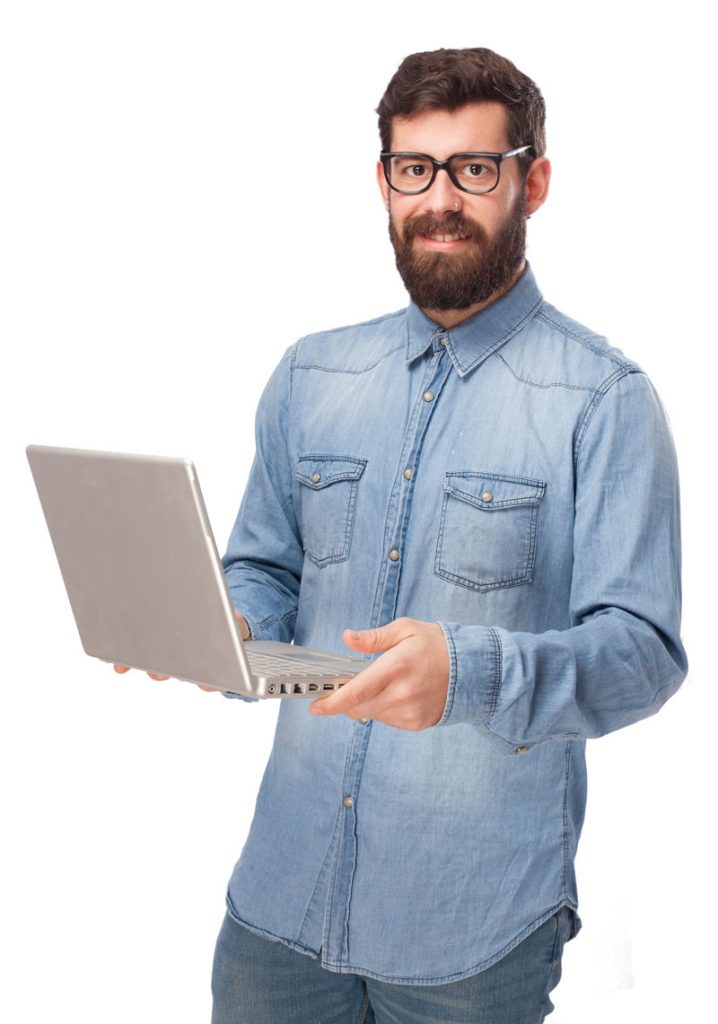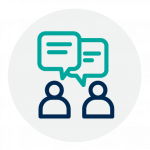 Very little setup required. Simply plug in your phone or install the app and start talking.
We have built a dedicated core solution with 99.9999% uptime. Get a service that won't ever let your business down.
Choose a better way to communicate. Contact us today.