HD Video Conferencing
Bringing distant workforces, customers,
and partners together, face-to-face.
Video conference services play an incredibly important role in today's corporate environments. HD video meetings are particularly critical for communication in a world where remote work and distributed offices seem like the rule rather than the exception.
Seeing people face-to-face is still important for collaboration. But the current reality is that traveling to meet people is sometimes cost-prohibitive. Whether it's a colleague, vendor, or customer, HD video conferencing is a go-to tool for doing business today.
Benefits of Video Conferencing Solutions for Business
How we communicate at work has changed, particularly following 2020, when so many workers quarantined in work-from-home arrangements. Conversations don't just happen by phone, but by email, text, and chat, and now HD video conferencing. Workers need multiple venues for collaboration, which is why more companies have added video conferencing software to their list of work tools to help their teams communicate.

The right video conferencing solutions let teams share files, chat in real-time, and even whiteboard ideas. That's why video meetings are a great way to interact with people at work. How can video conferencing software help your business in today's work environment?
Video conferencing improves communication between dispersed teams. So much of our communication is based on things like body language and facial expressions to convey tone. That's why texting, video chat, and email can sometimes be read to imply a tone that simply isn't there. But 87% of remote teams say they are more connected to their coworkers with video conferencing.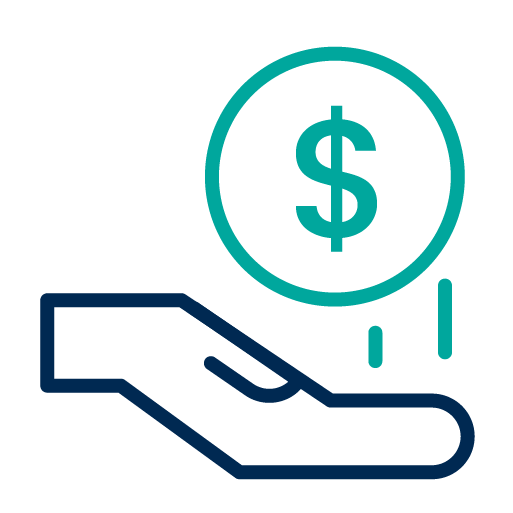 These tools can save companies money on travel. HD video meetings are employed today for everything from recruiting, interviewing, and hiring candidates, training and education, or for prospecting sales and closing deals. All of this is for minimal cost, plus you end up saving all the time spent traveling to a remote location to experience the same thing you can over a video screen.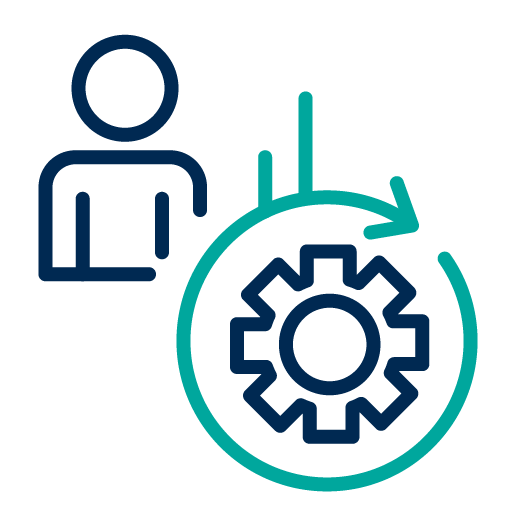 HD video conferencing increases the productivity of your workforce. With the right video conferencing software, you can collaborate on workflows in real-time, share files, and skip all the emailing back and forth that can be so unwieldy and frustrating. Video conferencing eliminates version control issues, lost emails, and the need to travel—which is probably why 94% of companies say these tools improve the output of their workforce.
However, the benefits of video conferencing are only as good as the vendor you choose. What are the features you should look for in the best video conferencing solution for your business?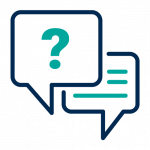 Video conferencing is designed to be a collaboration tool, so it makes sense to add powerful features that incorporate a sidebar chat feature. This can allow innovation to occur in the same way it would in a business; through sidebar collaborations. You can have a breakout room where people huddle in the same way they would in person. You can also leverage a Q&A feature to facilitate a discussion or train teams. It's a great way to be sure everyone in the room is engaged in the discussion.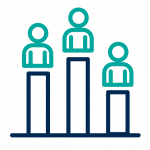 A polling feature, like chat and Q&A, is a great way to get everyone into the conversation. Polls can be terrific icebreakers, because, let's face it, most people have an opinion to share. Having a poll is also a good way to break up long content to make sure everyone is on the same page, or to solicit feedback during a video conference.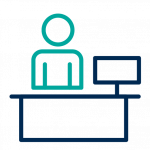 Having a lobby feature is important if you want to add a security feature that lets you "count heads" to be sure there are no unwanted guests about to join your HD video meeting. This will help boost the security of your conferences.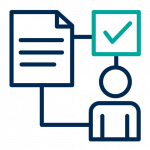 Your video conferencing software should allow an additional security layer that defines roles in the company along with rules that define how much of the meeting the end-user can control. This allows your video conference administrator better control over who can do what during a meeting.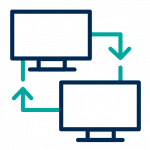 How many times have you been on a phone call with a customer service rep and been frustrated when they can't understand what you're trying to describe? Screen sharing is one of the best video conference features. It enables frictionless communication with the click of a key that allows you to play show and tell.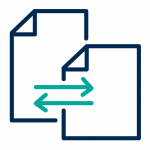 Look for video conferencing solutions that let you share files. The benefit for remote teams is huge. Imagine a group of employees working on a report, who jump on a video call to talk about revisions. With content file sharing they can pull up that file, make changes together in real-time, and save those changes. No more version control snafus!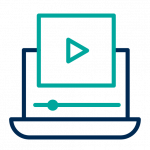 It's common to see presentation slides with a URL that the presenter clicks to open up a video on a separate web browser. Sometimes that works well. But it's far more efficient to upload videos to a file library in your video conferencing software and then click to stream the content. Video playback helps you avoid moving between programs and running the risk that your content won't load or play.
Browser-Based - No Downloads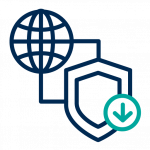 Selecting a browser-based video conferencing solution means that the software lives on the Internet. The convenience is that your end-users won't have to download apps or set up login credentials. It's a smart security feature that ensures you won't download a corrupt file that infects a corporate server.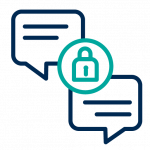 The best video conferencing software uses end-to-end encryption to ensure that no one can access your meeting or any data without the proper security keys in place. End-to-end encryption means that your data is protected while it's at rest or during the upload or download from the internet. It is the gold standard feature that is a must-have for your business.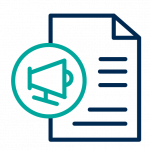 The best video conferencing solutions offer white-label tools that allow you to brand every meeting as your own. Imagine your corporate logo embedded in the video conference. It's a great way to build culture and engage clients.
Infinite Connect offers all of these features and more in our state-of-the-art video conferencing solution. Our team is standing by to share how our reliable service can help your business connect and engage remote teams and the customers you serve.
This level of follow-me customer service can benefit your business. But by integrating and bundling VoIP calling, video and messaging, conference calling, and faxing into one package, you empower your remote workforce with all of the essential tools they need to do the job. 
That's the Infinite Connect promise to our customers. We leverage today's modern tools to help your business thrive. Our customers experience the best cloud phone system with the most robust set of features as well as experienced support to make sure your company has the best in voice, video, messaging, conferencing, and fax communication solutions today. Contact us to find out how we can help your business.
For 20 years, Infinite has been providing comprehensive communications solutions to some of the most recognizable global brands.























Choose a better way to communicate. Contact us today.