Unified Communications And Collaboration
Cloud Unified Communications
A modern, holistic solution for all your
business communication needs.
Over the past decade, the "as-a-service" business model has brought unprecedented benefits to both large and small companies. Enterprise organizations use these models to outsource and save money. Small companies can access the same tools that large companies take for granted.
Key to as-a-service models is the cloud framework. Within the cloud, companies can access tools that give them a business advantage. Some of the more recent as-a-service solutions are unified communications and collaboration tools that allow a cohesive, integrated technology stack for any type of business model.
For over 20 years, Infinite Connect has earned an excellent reputation in the conferencing industry due to our collaboration-first approach. Our dedication to bringing teams together through the use of VoIP and other unified communications ensures maximum productivity across a client's organization. When combined with Star2Star's reliable, feature-rich services, we provide the best overall value for your business.
What is Unified Communications as a Service (UCaaS)?
UCaaS providers supply their clients with cloud-enabled unified communications and collaboration technologies that typically include:
Audio, video, and web conferencing

Communications-enabled business processes

Messaging

Telephony

Mobility
These unified communication solutions bring together all of these functions so that internal and external collaboration tools are streamlined and efficient. Because UCaaS providers host the service, it eliminates the costs associated with creating one communications hub to bring every part of your business together. Since these tools are in the cloud, they offer the tremendous value and scalability that have come to characterize all as-a-service offerings.
What's the Difference Between UCaaS and CPaaS?
Like most cloud software, businesses that use these tools will find they are infinitely flexible. With the spectrum of cloud unified communications, there are two primary choices: UCaaS, which is plug-and-play software for hosted unified communications, and CPaaS, or a communications platform as a service.
UCaaS gives you plug-and-play cloud unified communications. Businesses can access phone, video conferencing, call recording, instant messaging, and more through the cloud. UCaaS and CPaaS may deliver the same types of unified communications and collaboration tools, but the former is software while the latter is a platform.
As a platform, CPaaS is more robust but also requires more effort on the part of the user. While CPaaS is delivered through the cloud, it allows your developer team to customize these tools through open-source programming and application programming interfaces (APIs). The benefit is that enterprise organizations can add CPaaS to some of the existing tools in their environment. If a large company has a basement full of on-premises servers, CPaaS allows them to integrate and modernize legacy tools into a unified communications solution.
UCaaS combines critical hosted unified communications tools through a single sign-on for:
A shared data infrastructure
Tools for provisioning and network management
Communications services for telephone, messaging, video, etc.
Pay-per-month pricing
Infinite scalability
All you need to put UCaaS to work for your business is a subscription. 
What Features Set Cloud Unified Communications Apart?
UCaaS goes far beyond phone service – you get phone, video conferencing, fax, messaging, and more. It's a single solution that can be accessed in the cloud, no matter where you are. As a UCaaS provider, Infinite Connect is reliable, flexible, and offers full service suitable for any size business in any industry.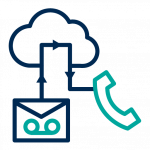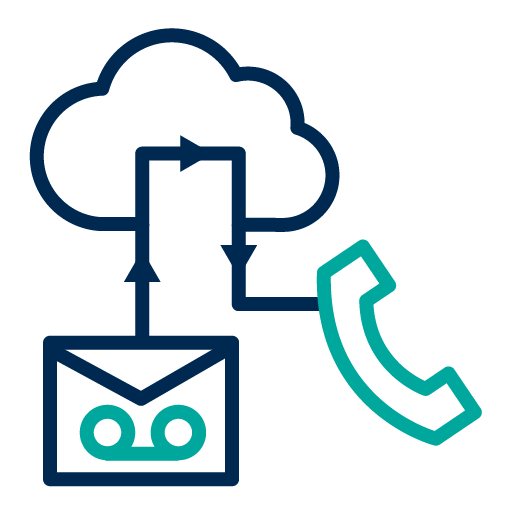 StarConference services let you attend any meeting from the comfort of your desk. It's an easy service with big ROI; you can set up "Meet Me" conference calling quickly and easily to keep the conversations flowing and never miss an idea or slow down your team.
This subscription service comes with three levels to create an affordable easy option for even the smallest of companies. At the premium level, up to 150 users can join the conference call and you can talk as long as you like with no per-minute charges.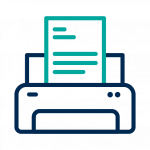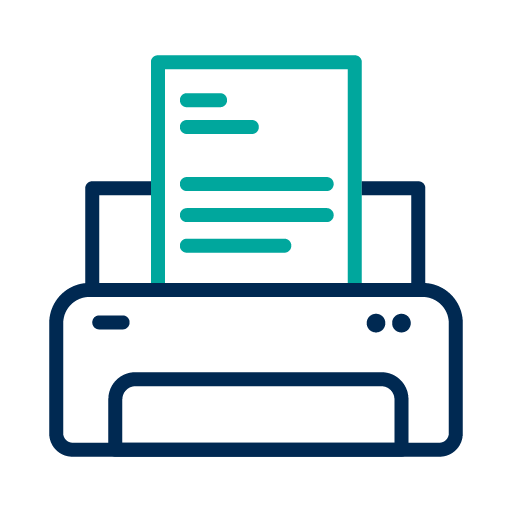 Many businesses, particularly in healthcare, contracting, and real estate, still communicate with that reliable staple of business: the fax machine. If you have an analog fax machine, Infinite Connect's Analog Fax connects your machine to our cloud network, converting it to a seamless and more cost-effective solution for your business.
With this service, your existing fax can have more than one assigned phone number. Should a fax fail, the service converts to email delivery. You can also send and receive faxes on your cellphone. Whether you need to use a camera image and fax it to a client or search through the latest round of faxes you've received, this robust tool can help you do more business while you're on the go.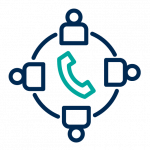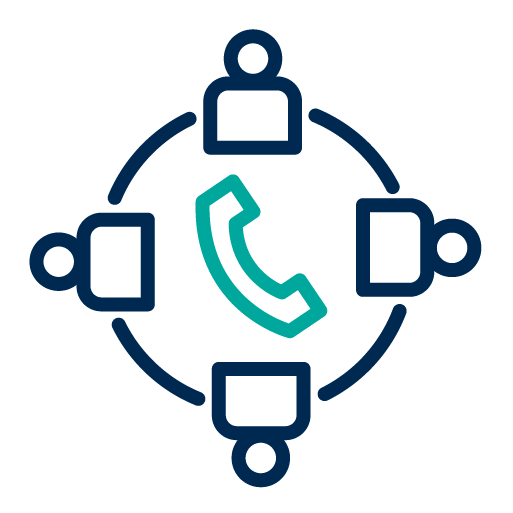 In an era when remote workers are accepted as the norm, instant chat features are critical to your business. While a good old phone call will always be a staple of your business, companies need the instant collaboration found in text messaging tools. Having communications in real-time in the same way you would in an office keeps your teams more productive.
These chats can be archived in a searchable repository in the cloud. Too, messaging is integrated with email and other tools to create both a unified communications and collaboration experience for end-users.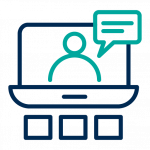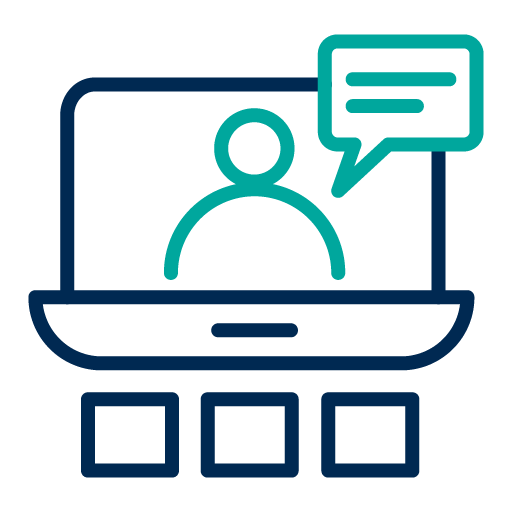 Video conferencing is more efficient than traveling to a client site. It brings remote teams together for better collaboration. Our video meetings solution offers the highest quality sound and video, and an ease-of-use not seen with our competitors.
The tool is accessible from any device across any browser. You can share any content and manage meetings across a digital dashboard for added security and unparalleled control. The service is highly secured; there is built-in end-to-end encryption. As a hosted unified communications tool, this solution integrates with the tools you need most every day.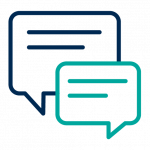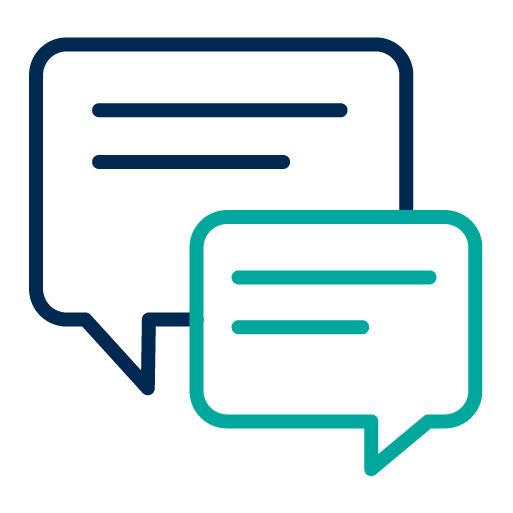 Making calls over the Internet is not only cost-effective; it is infinitely reliable. Our StarSystem VoIP platform has achieved 100% uptime since 2011. This tool manages Internet traffic flow in a way that achieves the highest possible call quality. Features include call forwarding and find-me so you can receive calls wherever you're working.
There is a multi-layer customizable attendant that automates your efficiency for a professional experience for your clients, unlimited free voicemail, along with paging to individual extensions or even overhead speakers. You can broadcast voicemail messages to your entire remote team, or ring work groups across many locations. While these are just a few of the features available, this is a turnkey solution for your business; we supply the phones, maintenance, and service, you just show up to make the call.
Together, these tools make up a cloud-enabled unified communications system that will empower your business with the latest tools at the best prices. Contact Infinite Connect today for a demo of these powerful tools.
For 20 years, Infinite has been providing comprehensive communications solutions to some of the most recognizable global brands.























Choose a better way to communicate. Contact us today.