With the growth of the remote workforce, companies are looking for reliable communication solutions that will not break their budgets. Business VoIP service providers offer these companies a way to use the internet for low-cost telephone communications. With a click of a keypad or mouse, your dispersed teams can leverage a phone service that is both reliable and affordable.
There are dozens of business VoIP service providers on the market today. For IT teams looking for VoIP solutions, we've compiled a list of features to look for in the best VoIP services for business.
Features to Look for in Business VoIP Service Providers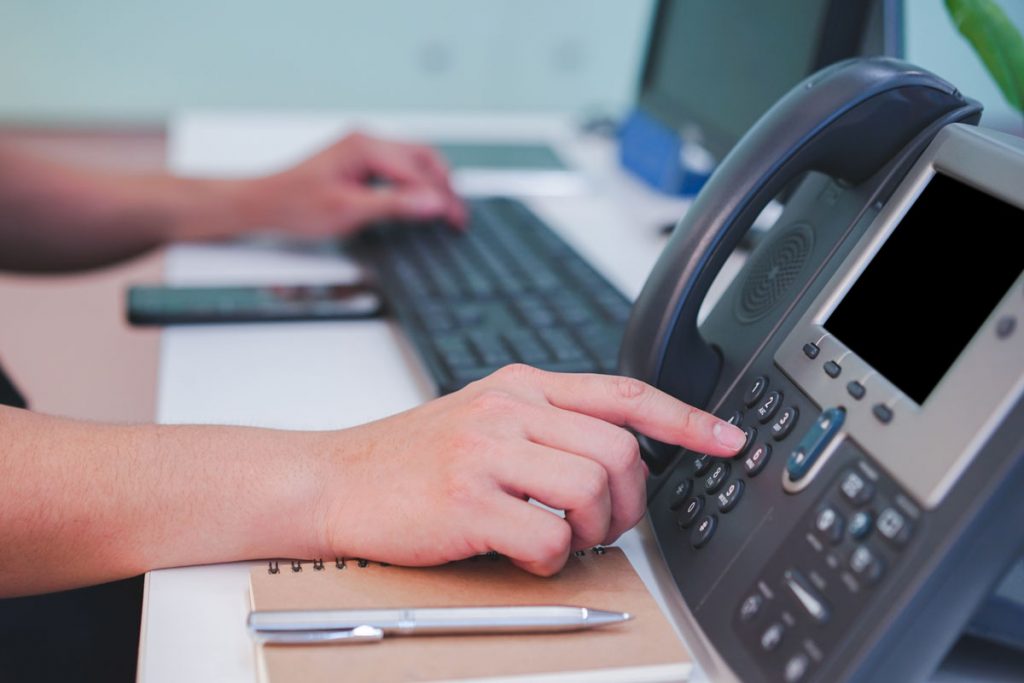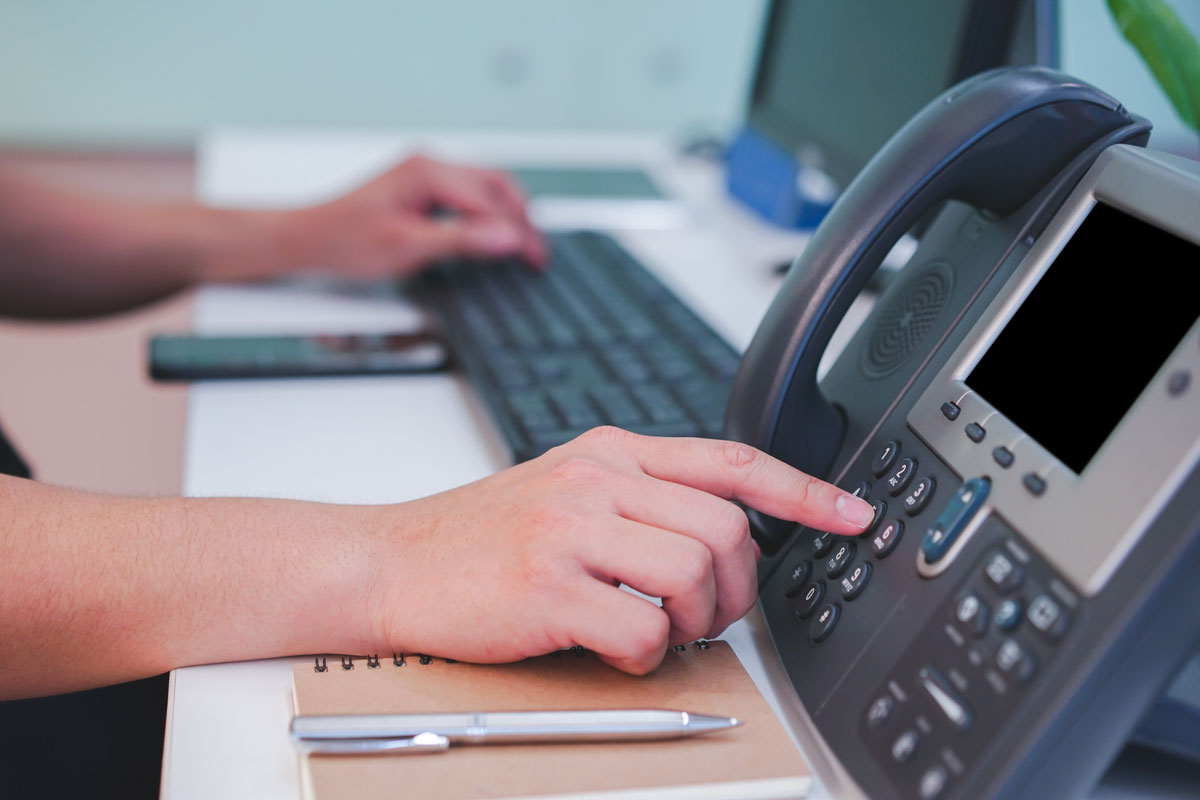 The phone still matters. You may spend the day emailing and instant messaging, but the connectivity of voice-to-voice communication is still something you rely upon to get things done. Voice over internet protocol, or VoIP, allows you to make phone calls over your computer without using the public telephone service. Because VoIP uses the cloud to make calls, it is characterized by lower costs compared to the fees associated with standard phone service.
VoIP can be used for large business needs; for example, it can serve as the underlying infrastructure for an in-house or dispersed remote customer call center. Alternatively, it can be a solo service for an individual employee. Either way, VoIP is a key part of many IT communication infrastructures. The key feature of this service, no matter what provider you're using, is that it is flexible, efficient, and low-cost, particularly when compared to other traditional phone services.
Some of the features to look for in the best VoIP providers include:
Hoteling lets the customer switch all of the information from one phone to another. This allows the end-user to maintain access to a phone number without literally bringing that physical phone with them.
CRM integration allows the VoIP service to meld into your existing databases. The result is a seamless way to talk with customers while seeing their data and making notes on their account.
Interactive voice response, sometimes known as auto attendant, offers smart features that allow automated menus to assist customers when you don't have a live operator.
Do not disturb is a particularly useful feature to help your remote employees establish work/life balance. When they are unavailable, they can apply this feature, which sends the caller to voicemail or offers other options.
Multi-office integration streamlines incoming calls and allows you to transfer between locations.
Call barging is a useful feature for call center managers, allowing them to listen, monitor, and potentially enter a call if needed. It's a great training and monitoring tool to alleviate risk.
Call queuing works well for any department faced with a high volume of incoming calls. These features allow you to manage these calls in a way that keeps your internal or external customers satisfied by offering customized on-hold messaging, music, or other greetings.
These are just a few of the features that are important to look for in a business VoIP service provider. But they serve as a baseline for the service. Many VoIP solutions providers have made the move toward a more advanced unified communications platform model by adding team collaboration features. This could include:
Conference calling
Faxing
Messaging
Video conferencing
VoIP
A unified communication and collaboration model provider seeks to expand all communications services under one integrated hub for a smarter approach to business collaboration and customer service. This new approach makes companies like Infinite Connect a one-stop-shop for communications needs, and is the next evolution of the VoIP business model.
Now that you understand the features to consider in the best VoIP service for business, it's time to think about how your organization should move toward selecting the best VoIP service for your unique business.
How to Select the Best VoIP Provider for Your Business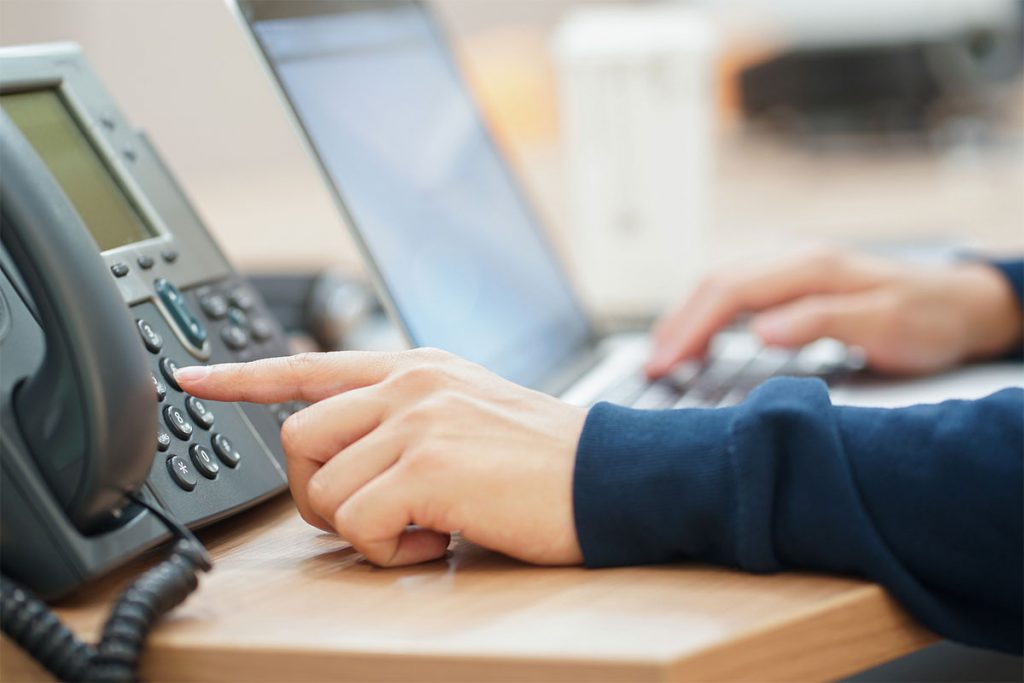 The first step toward selecting a business VoIP service provider is to determine your business use case for the application. Simply put, what are you going to use the service for in the business? What problems will the service solve?
Many mid-size to large businesses already have a phone system in place. Do you want the VoIP platform to connect and supplement this service or replace it? VoIP can connect seamlessly to an existing PBX. For companies seeking a telephonic solution for remote workers that already have a landline, VoIP is a great compliment; you can add functionality with an at-home VoIP service while keeping and forwarding the internal PBX phone number and line. You could also completely eliminate the more costly PBX system and traditional phone service with VoIP. However, some companies may not want to replace their old phone service with VoIP, and instead they may simply want additional features.
Speaking of features, are there specific tools within the VoIP application that your company can use? For example, the COVID-19 pandemic shifted many call centers into remote setups, and the call center features found in VoIP applications have been tremendously helpful in these scenarios. International calling is very low-cost under cloud VoIP models, so the cost-savings may be an attractant.
Selecting the best VoIP service for your business is an individualized journey. We recommend involving departmental representation in your selection process to understand the business cases, which could be different for sales, call center, IT, or other departments. Make sure you include the people that this transition will actually affect to ensure a successful deployment of these tools. Don't base your decision strictly on using VoIP to save money.
One important consideration for your IT team is whether your existing data network can handle the load requirements necessary to implement VoIP. There is a secondary consideration if your workers are remote; do they have the bandwidth? The key issues include requiring the network to have tools to fight latency and jitter as well as different ways to segment the network by a virtual LAN or other configuration. The goal of IT should be to free your network from excessive congestion, which could cause the call quality to decline or, in worst cases, cause it to crash. There are also physical considerations, such as being sure you have sufficient ethernet drops to any of the VoIP desktop phones you add.
Organizations seeking the best VoIP service for business have several considerations. We've covered quite a few in this article, but each VoIP deployment is different. If you're looking for a customized and unified communications approach, Infinite Connect offers our customers an unparalleled experience with the best tools in the industry. Talk with our team to find out how we can help.