Is it time for you to consider an alternative to Slack?
If you recently read about the megadeal between Salesforce and Slack, you may wonder what's next for the instant messaging platform that is widely loved by the engineering community. Slack has come a long way from its roots as an internal messaging tool for the developers of an online multiplayer game, to evolve into the popular app that helps teams communicate in real-time. Salesforce, which is commonly called the "Cadillac" of customer relationship management tools, paid $27.5 billion for Slack, marking the deal as the biggest acquisition in the history of the CRM.
So, what's the problem? Anytime there's a merger or acquisition, things change. It's inevitable. Whenever you see M&A activity, you can assume there is a financial gain as well as a cultural and financial risk. What worries Slack users may be the numbers; TechGenix looked at the data and stated, "For this to work, Salesforce will need to find ways to increase revenue from Slack drastically."
How this merger will affect end-users of the Slack platform remains up in the air. Given the nature of these changes, we thought the timing would be right to discuss some Slack app alternatives—just in case.
Best Features in a Slack Alternative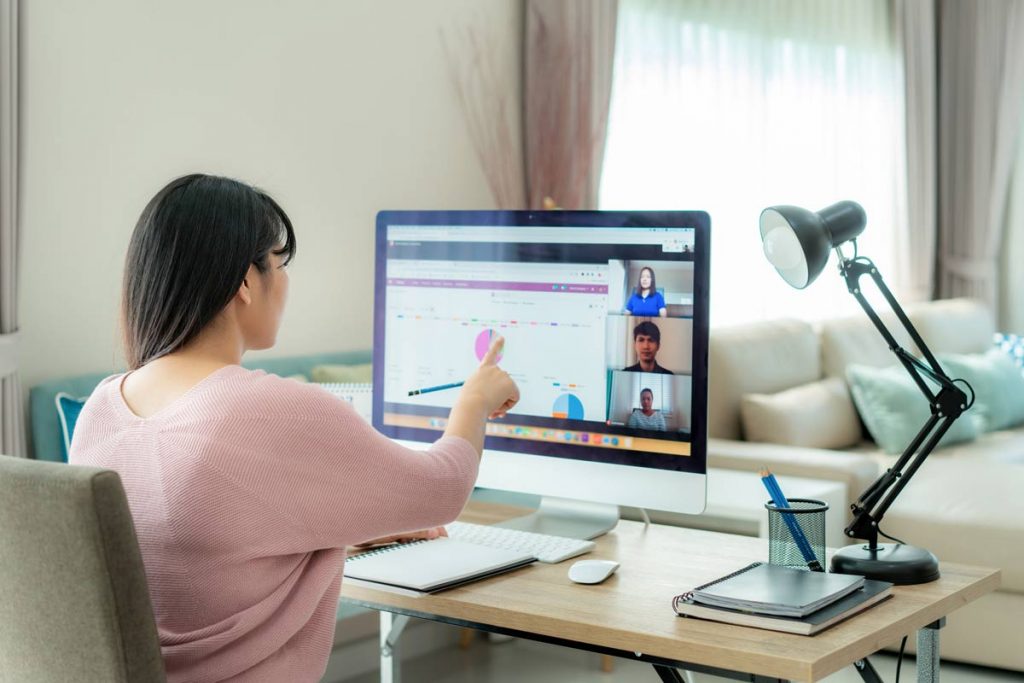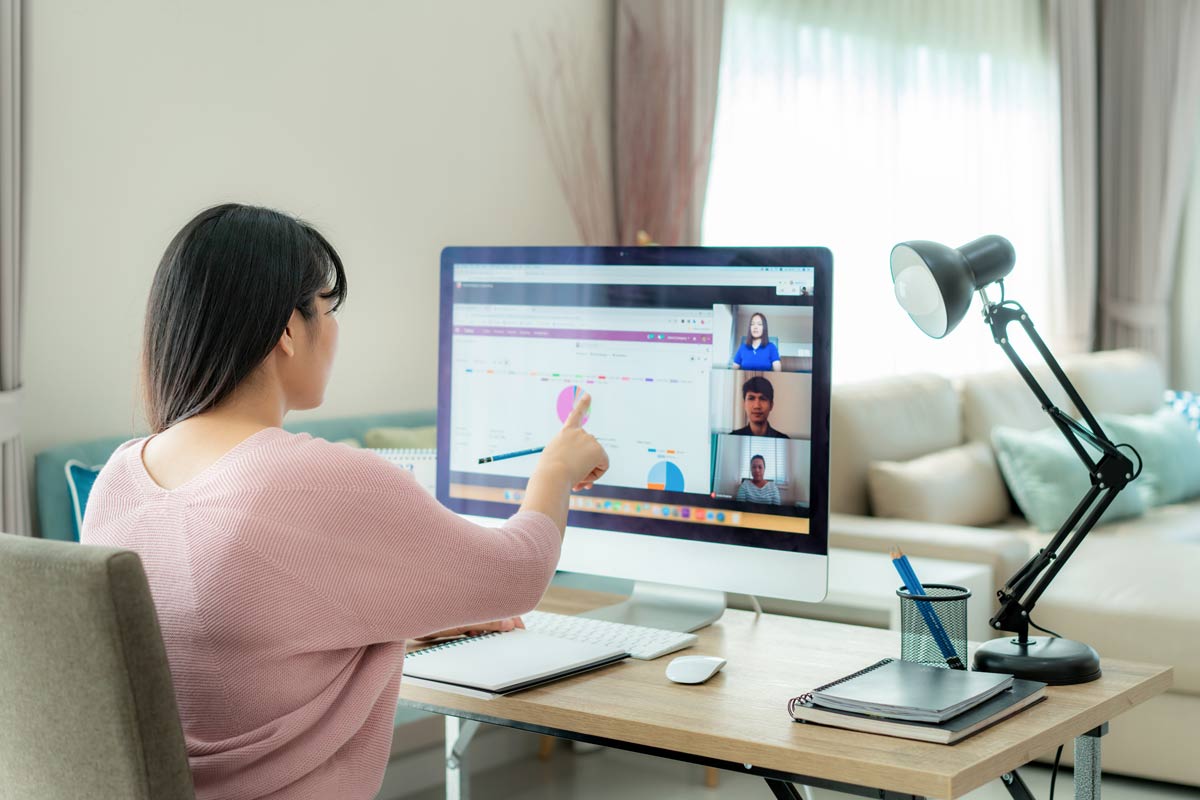 When considering a Slack alternative, it's a good idea to look beyond the capabilities of Slack. Slack is an instant messaging (IM) app that is terrific at pulling together teams that work in different locations. You can organize conversations by channels and conduct direct messaging with other users. These channels are helpful for keeping discussions corralled by client, project, team, or any other type of category that you need. Slack works well for any business that leverages remote teams, whether they are across an office or across continents.
Like any software, there are pros and cons to Slack. There is a free version of the service for very small teams. There are limitations on the free service. One is that you can only search the most recent 10,000 messages on the channels you use. The free version of Slack limits your ability to invite guests into your channels. You also cannot integrate many custom and third-party apps, a feature that makes Slack very attractive for their paying customers.
But customers that leverage this IM tool say there are some tremendous benefits to the IM app including:
Real-time communication is easy to learn and use and the application works well on any digital device.
A searchable history can help you track keywords across various threads.
Integration is by far Slack's strongest feature. There are more than 1,500 distinct tools that Slack can integrate with.
Files can be shared in real-time Slack channels allowing for better collaboration.
There are both public and private channels and you can limit who participates in the conversation.
Slack offers open communities where you can join like-minded groups of Slack users to expand your social networks.
For paid plans, Slack now lets you conduct voice and video calls.
There are also some distinct disadvantages that, if you're searching for an alternative to Slack, really stand out:
The biggest complaint we hear is that Slack is not a part of an integrated communications effort in most companies. It is a separate service that works with email, document storage, and a host of other applications to keep teams collaborating.
The second biggest complaint is that Slack can get disorganized quickly. Multiple conversations can go on—sometimes about the same topics—across several channels at once and between individuals. When several people are trying to collaborate on a project, these conversations are all over the place and important details can be missed.
Slack can also be disruptive but highly addictive. Slack uses many of the same emoji as Facebook. It can be overwhelming to have dozens of messages flooding your screen while you're trying to concentrate on something else. If you don't turn off the notification feature, your computer is going to sound like a Las Vegas slot machine.
Slack is not meant for more than casual conversation. It can be shallow and not as effective for deeper conversations about a particular topic. Think of it as a type of texting; short, punchy messages work best on this platform.
Organizations seeking to expand their list of Slack alternatives should use this pro and con list to guide their technology selection process. Who is out there today that could offer all of the benefits of Slack without the disadvantages?
Best Slack Alternatives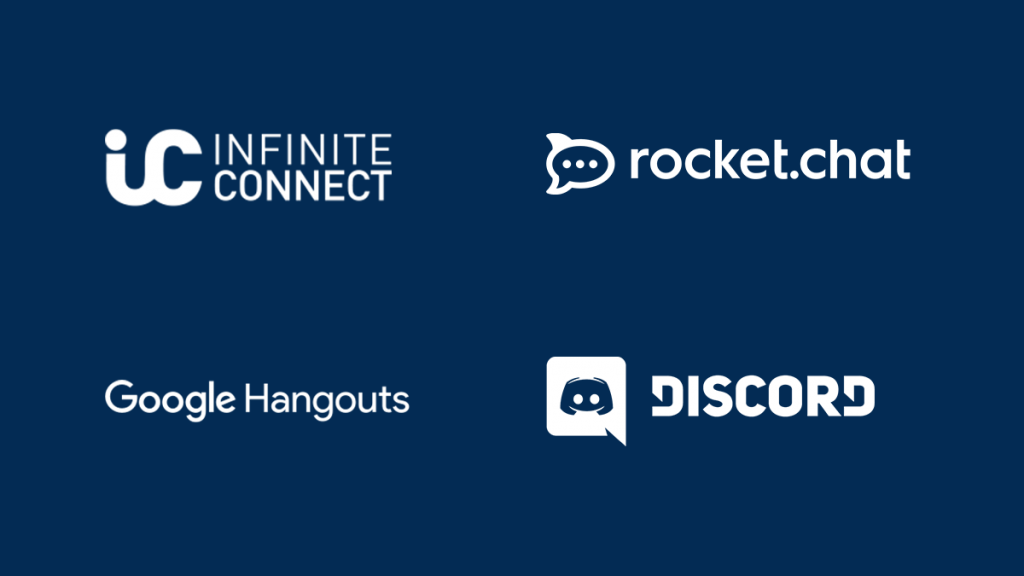 Slack has more than eight million daily average users. However, there are dozens of Slack app alternatives, many of which have come into the market after Slack to try to usurp their market share. Some of these competitors include:
Google Hangouts, which can download on Android, iOS, macOS, and the web. This isn't a free service, but if you're already paying for a G-Suite subscription, you should have access to Google Hangouts. The downside to Hangouts is that it doesn't have public channels like Slack does, but you can share direct messages or chat in a room. The platform also offers video and audio calling over the internet.
RocketChat is one of the young upstarts in the market and available on Android, iOS, Linux, the web, and Windows. There is a free version that allows some customization. The platform offers real-time translation which is a nice feature for overseas teams.
Discord has been the go-to IM for gamers, but businesses also use it on Android, iOS, Linux, macOS, web, and Windows. It has some more sophisticated features such as push-to-talk along with the standard text, video, and voice, and there is also a free version.
Then there is Infinite Connect, which is so more than an IM platform. We offer our clients an integrated communication platform that incorporates all of the same benefits as Slack but in a unified platform solution. From voice and video conferencing to IM, email, file storage and sharing, data analytics, and reporting and so much more, Infinite Connect is way more than just an IM platform.
If you are worried about Slack's transition to Salesforce or are unhappy with the platform, it might be time to seek out an alternative to Slack. Infinite Connect brings business communications together into one centralized collaboration hub. Talk with our team about how we can help your business.