You've heard about the benefits of VoIP phone service for business and you're interested in switching to it from your traditional landline for greater efficiency and lowered costs. However, you may also be worried that the setup of these tools will be cumbersome, create downtime, or frustrate your end-users.
It doesn't take special technical skills to set up your new communications tools. This article will help you understand the steps needed to get your VoIP phone system up and running.
Steps to Activate Your VoIP Phone System for Small Business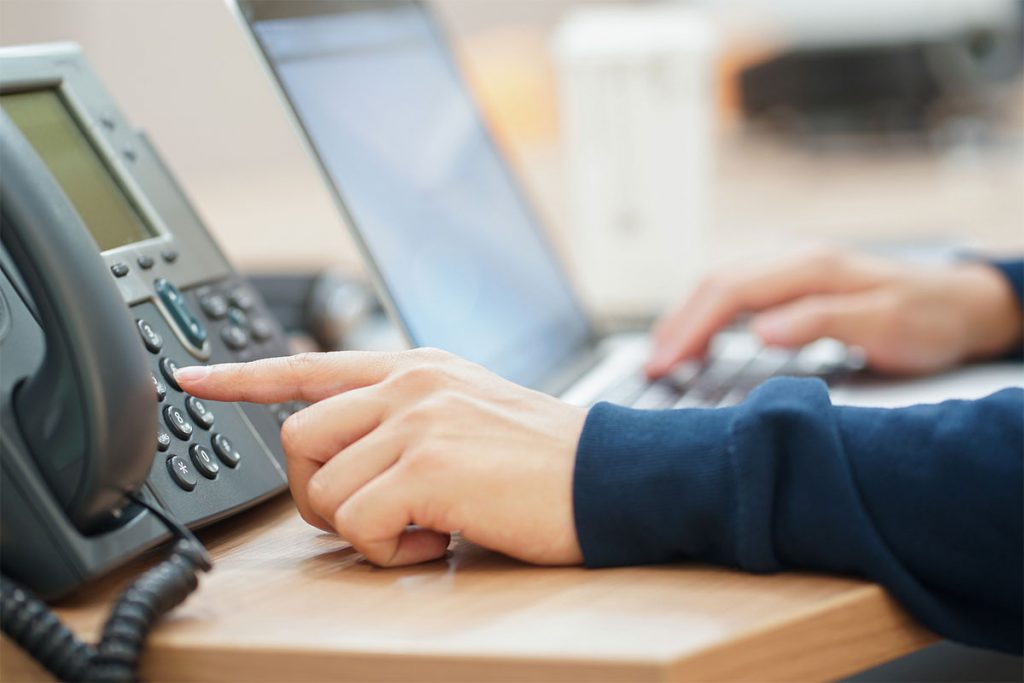 Step 1: Make your VoIP Selection
All of the VoIP phone service for business vendors out there will offer you cost savings. However, finding a VoIP provider that's more than an a la carte vendor is important. Look for a cloud-based phone system that offers much more more than a business VoIP phone service.
One invaluable option is something like a communications platform as a service (CPaaS) that integrates all of your business collaboration tools under one umbrella. A CPaaS provider links your existing services together, without the additional cost of building interoperability into these systems. The idea is that having siloed communications tools isn't effective about streamlining your business communications, and will instead create redundant workflows that make you less efficient.
Step 2: How many users do you have?
As you're deciding the best VoIP phone system for small business (or a larger one), think not just about the number of people on your team, but also the projected growth you expect. If you're hoping to grow your business in the coming years, selecting based on the scalability of a cloud vendor for your business phone needs is important.
Step 3: Do you have a strong internet network?
VoIP phone service for business works by transmitting calls over the internet. This means the primary technical requirement for switching to VoIP is a fast, reliable cloud connection—which most businesses today take for granted. Since many companies now have remote connections, they should also check that they have a good quality internet provider.
A general rule of thumb is that a 10Mbps upload speed can support up to 100 phone lines in addition to all the other work it handles. On the low end, a 500 Kbps upload speed will still give you up to five lines of VoIP service. However, how you use the internet bandwidth matters as much as the pipeline itself. Talk with your account manager to work out what your business can handle.
Click here to test your internet speed
Step 4: Select your phone number
Once you've determined your business can support the speed you need, it's time to proceed with your VoIP phone system. With a VoIP phone system for small business, you can keep your existing number and port it to the new system, or select a new number. Selecting a new number is as simple as browsing a list that includes local, toll-free, and international numbers and making your selection. Porting your old number is simple; just tell your account rep and your service will take care of the rest. The good news is that that you should expect no downtime during the number porting process. You can even preconfigure your features and test out the service before going live.
Step 5: Add VoIP system users
Approved users of the system can log in online to the VoIP system portal and manage messages, how calls are routed, hold music, and many other settings. Your system administrator can give each user a permission level to add to the security of your VoIP phone service. For example, your customer service manager may need access to the call recordings feature. Or your billing and accounting team may need to access the billing dashboard. You can easily set up two-factor authentication (2FA), which requires a user name and password along with a unique automatically generated security code for added protection.
Step 6: Create call flows
Routing incoming calls is a simple process with a VoIP system for small businesses. You simply go online and tell the system how to route your incoming calls. There are so many features you can use to make sure each call is handled properly:
Auto-attendant offers callers a professional menu of ways to route their calls. It's a great time saver that can answer basic questions like business hours automatically. It can also deter telemarketers or robocalls.
Call queues are perfect for today's modern call center environments. You can even use this feature if your workforce is remote. Call queue places callers on hold until the next representative is available. You can control what the caller hears on hold, whether it's an advertisement for your services or holiday hold music.
Step 7: Set up virtual or IP phones
Do you need a virtual phone or a physical phone? A good VoIP service provider for business can do both. A VoIP phone looks like a regular handset but plugs into the Internet via your home or office router. These phones arrive automatically provisioned; you just plug them in. Virtual phones are available through your computer and accessed through our customer portal. The features are the same, including "follow me," which routes incoming calls to your cell, home, or wherever you may go that day.
Step 8: Integrate your apps
Providers like Infinite Connect are what's known as a Unified Communications as a Service (UCaaS) platform. One of the most appealing parts of using a UCaaS as a VoIP phone service for business is that it can integrate with your other business applications. You can integrate your phone communications with your CRM to record calls with customers directly into their files. Integrate with Slack so that each time you miss a call or receive a voicemail you receive a ping on instant messaging. Or, file that message directly into Dropbox or Google Drive. There are hundreds of connection points and our team can help you create a smarter, more efficient, and unified communications infrastructure.
If you haven't contacted Infinite Connect for your VoIP phone system for small business, now is the time. We are standing by to help you cut costs and improve efficiency. Get in touch to see how we can help your business.